Welcome to Tennessee Ship Pen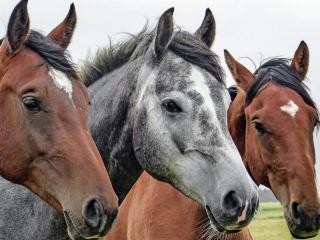 Welcome to TC Cattle Co. & Quarter Horses (Tennessee Ship Pen). We are located in Cleveland,TN. Our goal here is to help place a great horse with the perfect owner. We want to help you find exactly what you're looking for. We work with quality Quarter Horses as well as a few other select breeds. We also work with reputable transporters for your hauling needs. We hope we can help assist you in finding the best match for you. Feel free to contact us if you have any questions! **We would also like to note that all sales are "final". We have an as/is where is policy. No guarantees or warranties expressed or implied. Each horse with a guarantee will be noted on the individual ad.
Our Horses:
We try our best to describe each horse as it is. If it doesn't appear sound, we will point out any issues we notice. Any scars and/or defects will also be noted. TJ has been around horses his entire life and is pretty well versed in horsemanship. His and our reputation is everything to us, and therefore we want you to be happy with your decision. We will do our best to describe each and every horse as far as their rider levels, confirmation, and overall abilities to the very best of our knowledge, as if one of our own family members were purchasing. Again, we don't want to sell anything to anyone something they don't want. If you ask our opinion on a horse, or are looking for something in particular, let TJ help you find the right one for you as far as your abilities and needs. We know these horses better than anyone. They go through certain observations/skills that tell us their story. It is very important to us that everyone is safe, the horse included. We DO NOT in anyway, shape or form, sedate the horses at ANY time. What you see is what you get. We see more often than not, auction sales will sedate or drug a horse to make it appear calm, ride-able, or sound. If you decide to go that route in purchasing a horse, that's fine and your right, just know, you may not get the horse you are seeing when you purchase, and bring them home. When you buy from us, we want you to know what you are getting, so therefore we refuse to drug them. ALL SALES ARE FINAL!!! We have an AS IS/WHERE IS policy- NO GUARANTEES or WARRANTIES are EXPRESS OR IMPLIED. If a horse is Registered or titled, it will be listed on the ad. You will be given the papers along with any necessary transfer requirements. We DO NOT sell kid safe horses, for liability purposes, we do not advertise any horse to be bombproof, kid proof, or a beginner horse. After you pay for the horse and pick up the horse, that horse is yours to do with what you like. We don't tell you what you can and cannot do with your horse, frankly it's none of our business.